A Smarter Way to Share
Times have changed. It's time to change the way we socialize.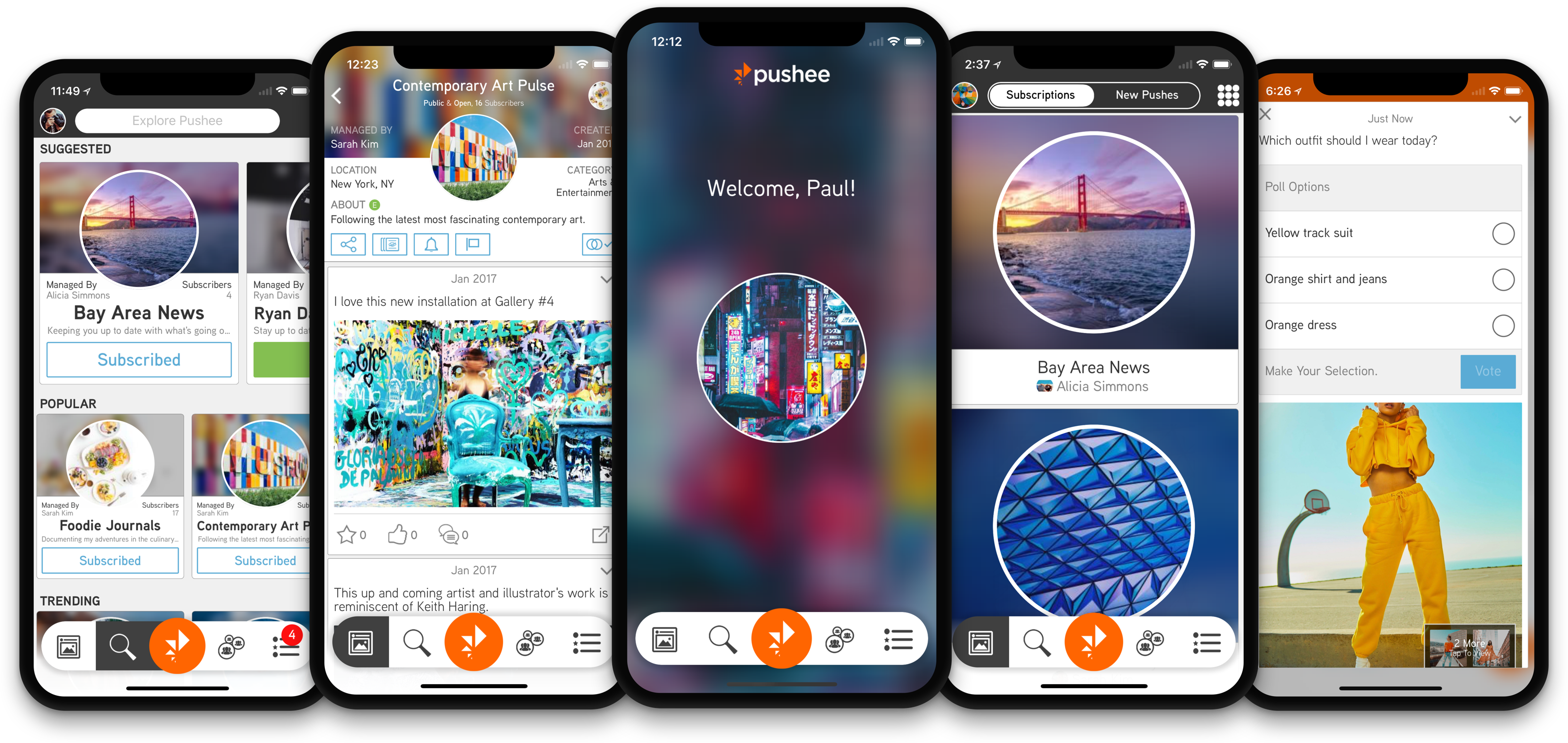 Create Channels For The Things You Like
Not everyone is following you for the same reasons. Create channels for each of the things you share so your followers can see just what they want.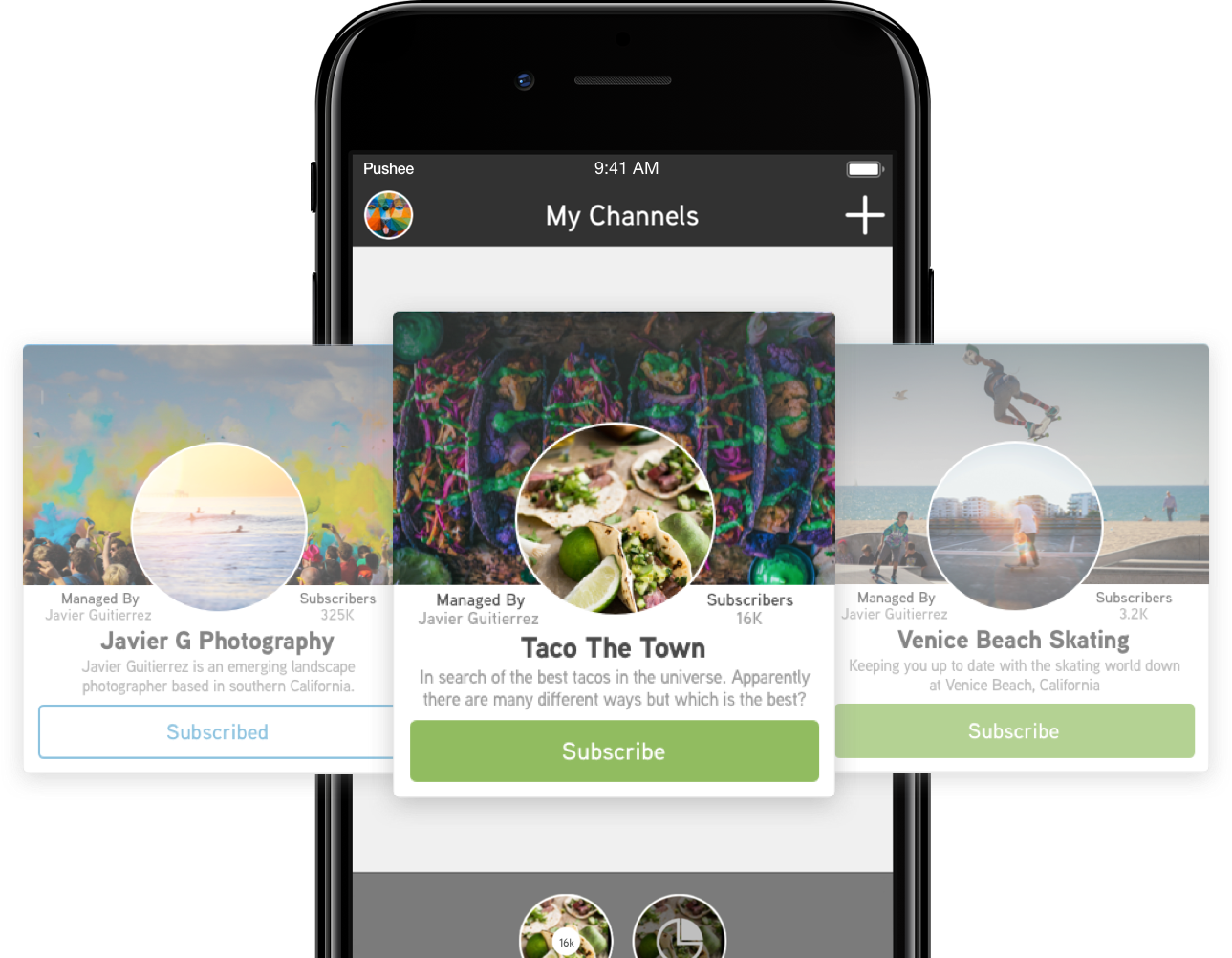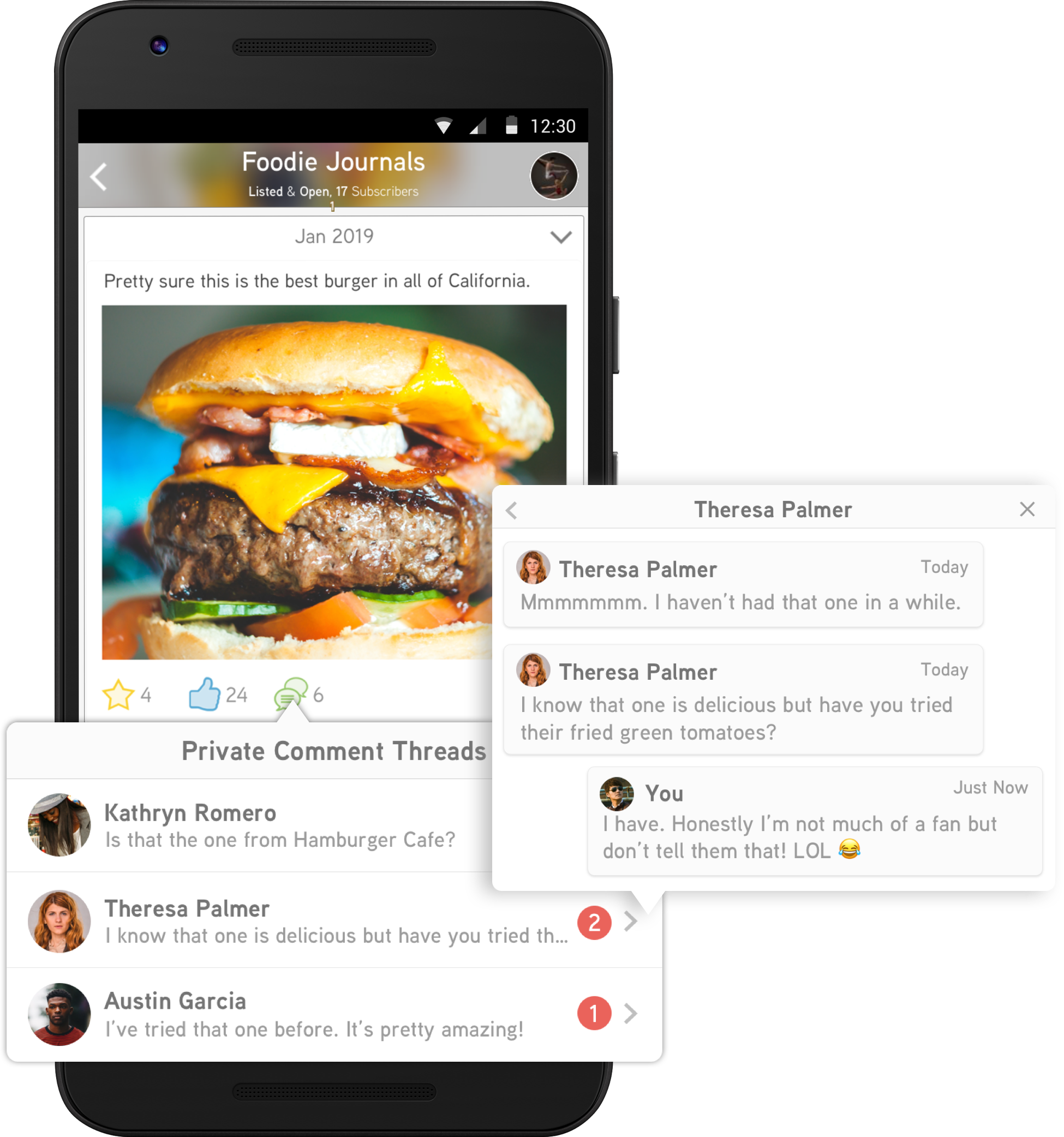 All Comments Are Private
Only the person who created the Channel can see your comments on their posts. Feel free to express yourself without worrying about other people chiming in.
Share With Your Followers In Cool and Creative Ways
Combine all kinds of media to create fun and interactive content for your followers. Include photos, videos, polls, quizzes, audio, event invitations and more.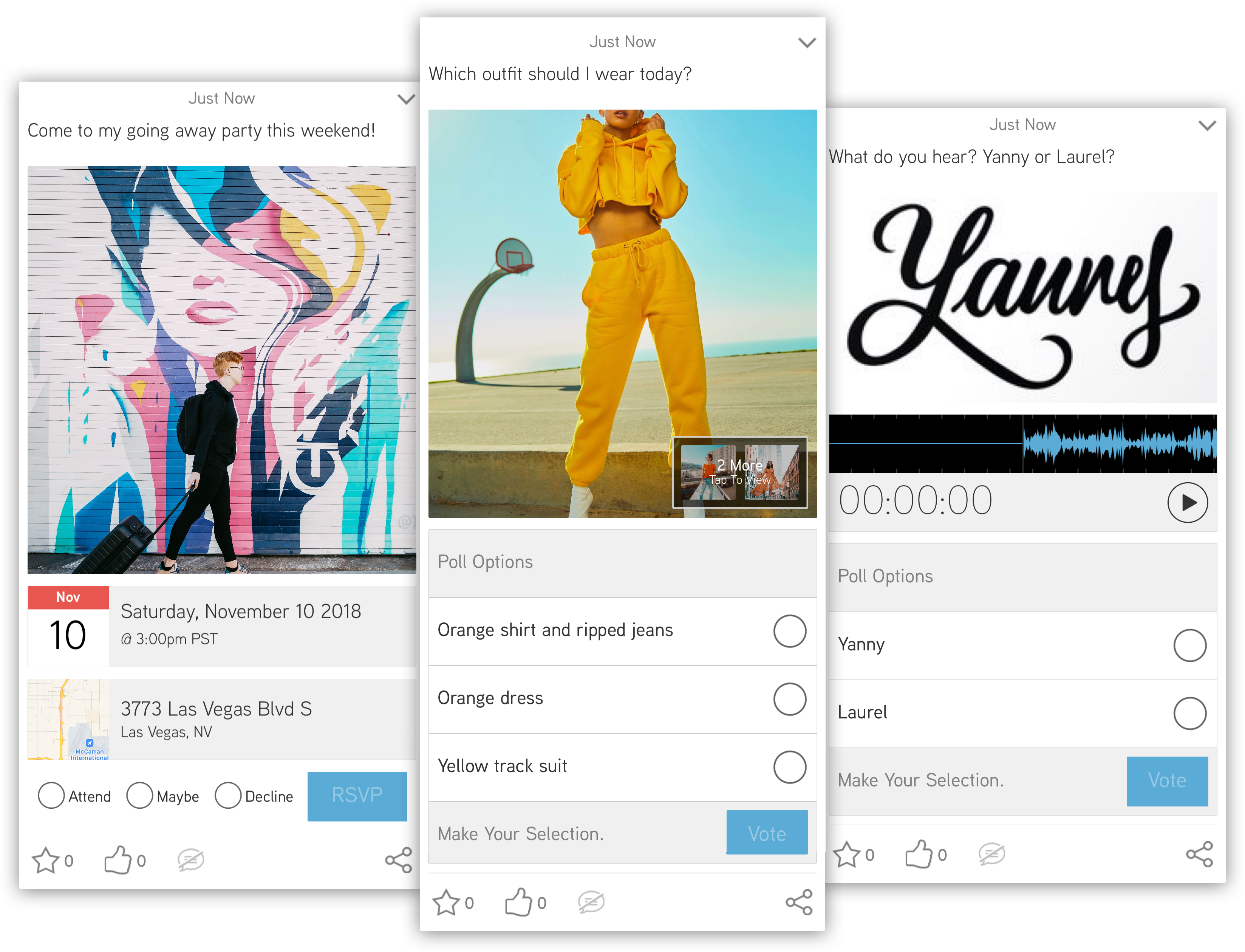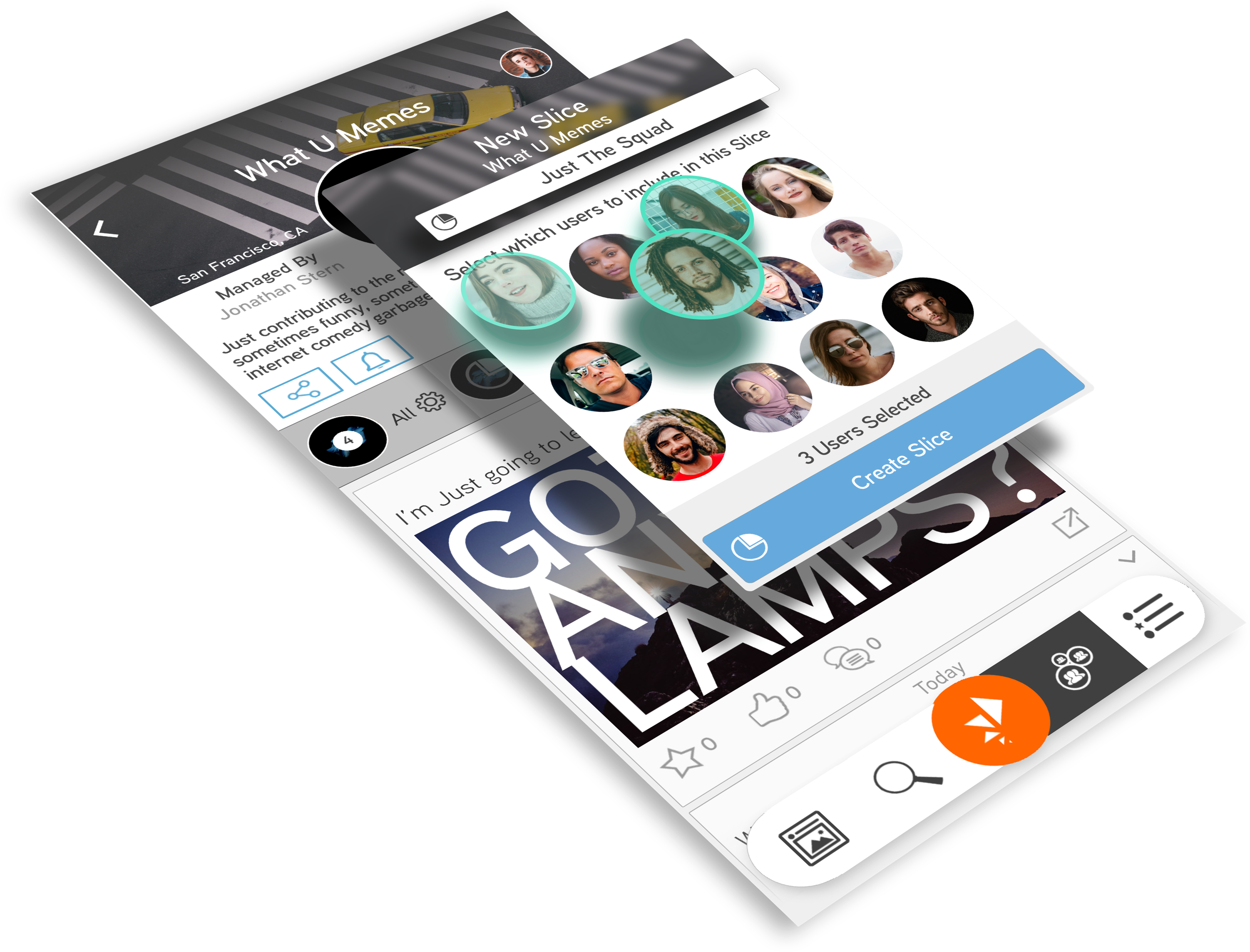 Send Hidden Pushes To Slices Of Your Subscribers
Create a Slice of your subscribers to Push content to them without others knowing. If content is sensitive, inappropriate or just not relevant to all subscribers, use a Slice instead.
Discover Exciting New Things to Follow
Explore Pushee for new Channels to follow whether its based on a category, keyword, popular, trending or nearby.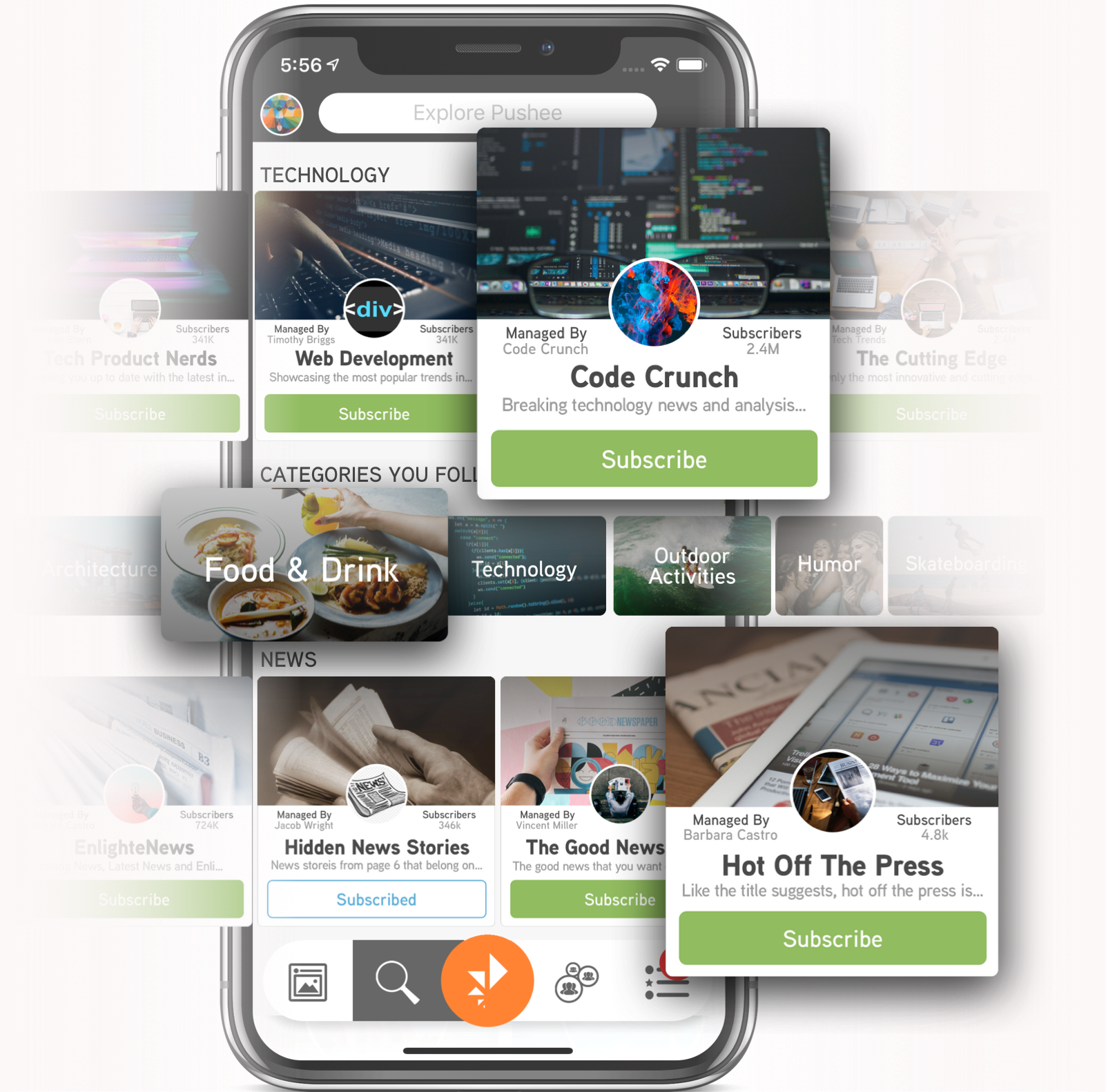 Copyright 2018 - 2019 Netboyee LLC